Rosh Hashanah Marathon at 92Y
Saturday, September 27th from 8:00 PM
A Great Way To Start the New Year – Dancing With Your Friends at 92Y!
!מגוון מרקידים ההרקדה …מתחיל משהו חדש
Hosted by Ruth Goodman and Yossi Almani with dance leaders from near and far who will be programming during the evening.
Great dancing and delicious refreshments!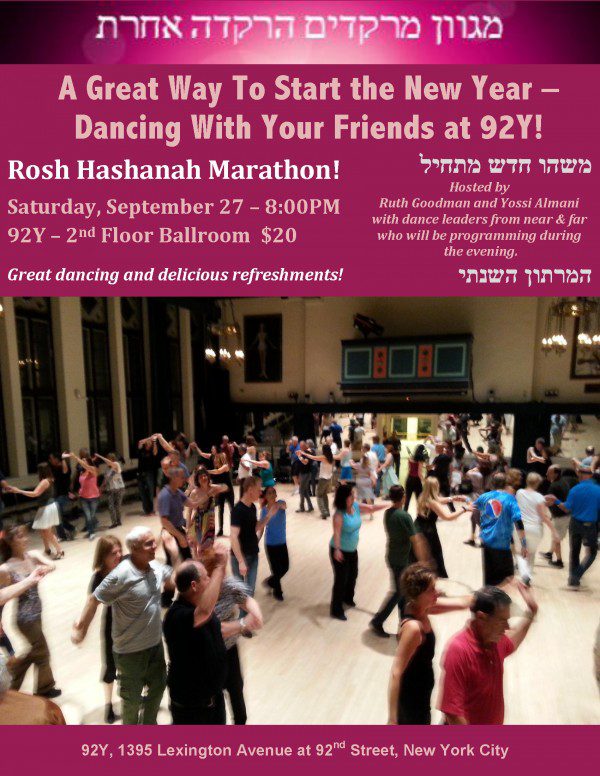 Comments
comments