ABOUT OUR STAFF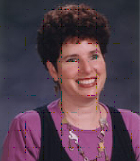 Lorraine Posner Arcus is nationally recognized for her work in the field of Israeli dance for children and teens as well as in Judaic curriculum for Early Childhood.  For more than thirty-five years Lorraine Posner Arcus has been leading Israeli dance groups, teaching Judaic studies to young children, and instructing others on teaching techniques. Her passion for Israeli dance was ignited in her teen years while dancing with Fred Berk in Israel and at the 92nd Street Y in New York City.  While earning her Master's degree in Special Education in 1976, Lorraine began her nationally acclaimed program of Israeli Dance at Temple Israel in Albany, NY. For over twenty years, sponsorship by Temple Israel and the Board of Education of the United Jewish Federation of Northeastern New York, enabled Lorraine to encourage a recognition of Israeli Dance as an important part of Jewish culture and has resulted in the production of scores of experienced dance teachers who have, themselves, gone on to teach folk dance at their colleges and in communities around the country. She is the author of Z'man Lirkod – A Manual for Teaching Israeli Dance and conducts leadership training programs locally and nationally. After 36 years as Director of the Israeli Dance Program at Temple Israel, Lorraine retired from this position this past spring. She is currently the Director of Admissions and Community Outreach at the Bet Shraga Hebrew Academy in Albany, NY.  Her book, Torah Alive!, published by URJ Press, is reflective of her innovative and original curriculum for young children.  Lorraine is a 2001 recipient of the prestigious Covenant Award for Outstanding Creative Jewish Educators.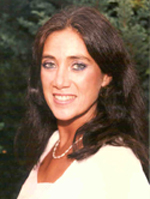 Ruth Goodman began her dance studies at the Metropolitan Opera School of Ballet and the Ballet Russe School of Dance.  Involved with the annual Israel Folk Dance Festival since 1969, she succeeded Fred Berk as its director.  She is the founder and director of the Parparim Ensemble of Israeli Folk Dance and Song a versatile company that has performed for diverse audiences, holiday celebrations, regional and national events throughout the United States and Israel.  Ruth conducts workshops and seminars throughout the Americas, including teachers workshops for the Board of Jewish Education and for CAJE.  She has participated in numerous tours to Israel where she has performed, directed and observed Israeli music and dance.  Ruth is an author of the article, "Israeli Folk Dance Pioneers" published in Jewish Women in America, an Historical Encyclopedia and an editor of the international Hebrew/English publication, Rokdim-Nirkoda magazine.  She is co-director, with Danny Uziel, of the Israeli Dance Institute, a comprehensive resource and information center that offers professional guidance to teachers, community leaders, performing groups and Israeli folk dance enthusiasts, and of the Jewish Dance Division of the 92nd Street "Y," which offers a broad range of courses and special events, including a weekly Israeli folk dance session.  Ruth holds a Master of Arts degree in Dance Education from Columbia University Teachers College.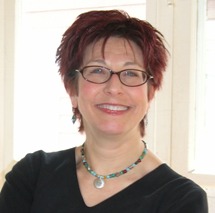 Eve Cameronhas been teaching Israeli Dance for 15 years and was recently named Israeli Dance Program Director for Temple Israel of Albany. She developed the Israeli Dance program at Sinai Academy of the Berkshires in Pittsfield, MA, where she taught preschool-5th grade weekly for 10 years. In addition, Eve is the director for the annual Bet Shraga Hebrew Academy Dance Festival (K-8) in Albany, NY, directed the high school dance group, Meretz, at Cong. Knesset Israel in Pittsfield, MA, teaches pre-school dance, directs the B'Yachad Hebrew school dance program, mentors teen dance teachers at Temple Israel and teaches Israeli dance at Maimonides Day School in Albany, NY. In her "spare" time, she can be found leading groups of adults, teens and young children in Israeli dance at "simchas", community functions and private gatherings. Her dance students perform locally at schools, community gatherings, and the Annual Israeli Dance Festivals in Albany, NY, Boston, MA and New York City. Eve takes great pleasure in connecting her students to Israeli life and culture through the joy of dance. She has a bachelor's degree in Early Childhood Education from the University of Maryland and is a 2001 recipient of the Excellence in Jewish Education Award from the Harold Grinspoon Foundation.
Joining our staff this year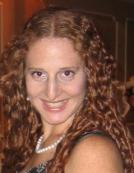 Cecilia Hanono originally from Argentina, began her experience as an informal educator in 1995 at the Sociedad Hebraica Argentina. Now residing in Los Angeles, California, she is Education Director of the Keshet Chaim Dance Ensemble through which she teaches about Israeli culture via Israeli folk dance in the Los Angeles Unified School District.  Cecilia also conducts regular Israeli folk dance workshops for Jewish organizations, synagogues and schools. In addition, she has developed a program that teaches tolerance and multiculturalism through Israeli folk dance.  Cecilia has developed training sessions for Israeli folk dance instructors resulting in a wonderful crew of trained Keshet Chaim Israeli folk dance instructors with a successful curriculum working in more than twenty Jewish organizations.  Cecilia has worked as Cultural Arts and Dance Director for Camp Ramah in California, has been a Daber Fellow -a specialized program to teach Hebrew informally- from the Avi Chai Foundation, has been teaching at Ohr Lanu -a Special Needs Family Camp, and has been the Israeli Dance Specialist and Consultant for BBYO national programs.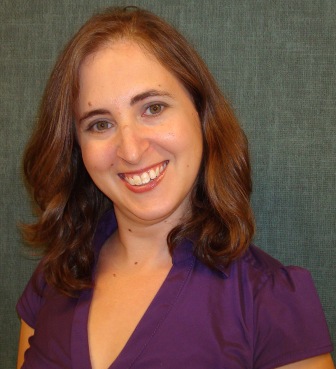 Sarah Rodin began Israeli Folk Dancing as a second grade student at the Solomon Schechter Day School in Chicago.  During junior high and high school Sarah performed with the Shigaon Israel Folk Dance Troupe.  Over the years Sarah has also studied modern dance, lyrical dance, and for the past year has been learning belly dancing.  After college Sarah returned to Chicago and began teaching at the adult dance session and became one of the founding members of Shalechet Aviv, an Israeli dance performance troupe of which she is now the artistic director.  Sarah currently teachers Israeli Dance full time at the same day school she attended growing up, where she sees 300 Pre-K – 5th graders each week and runs performance group for 4th and 5th graders.  She also teaches in several Synagogue religious schools.
Comments
comments