HORATI 2017 – THE WORLD'S FAIR OF ISRAELI FOLK DANCE
Directed by Danny Uziel and Ruth Goodman, HORATI 2017 will be a worldwide premier event as Israeli folk dance enthusiasts and performing groups will be traveling from Israel and across the globe, including for the first time, Galgal Ba'Ma'agal, an inspiring group of Israeli wheelchair folk dancers. Presented by the Israeli Dance Institute, the event is open to the public and will feature a broad spectrum of workshops and performances. Please see the flyer below and meet our amazing team of choreographers and musicians who will be joining us!
TO REGISTER, CLICK HERE
Full schedule and details coming soon!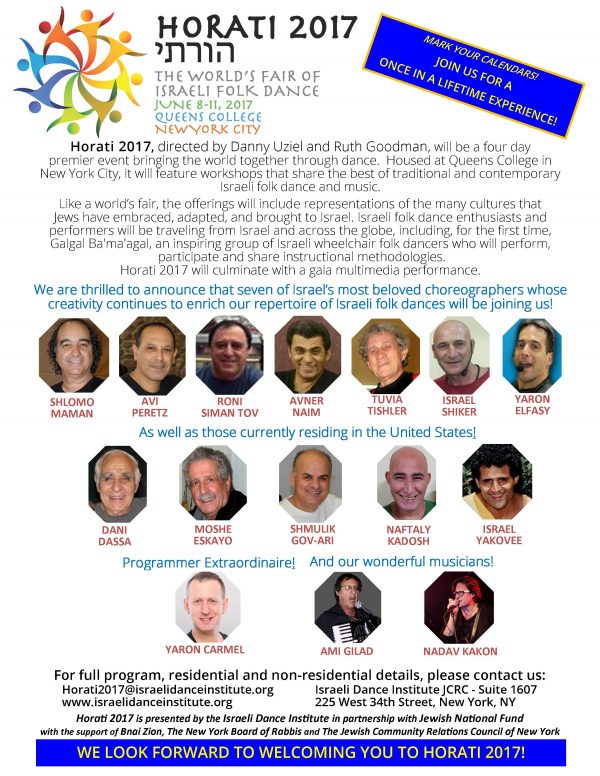 Comments
comments